The four new advanced batteries are now approaching commercial production and will provide new energy storage methods for electric vehicles and energy reserve markets in the coming years.
Currently, lithium-ion batteries, lead-acid batteries, flow batteries, and molten salt batteries are the most commercially successful advanced batteries on the market. However, according to Navigant Research, a professional investigative firm in the energy sector, there are now better battery technologies in place, or they can be commercialized in the coming years.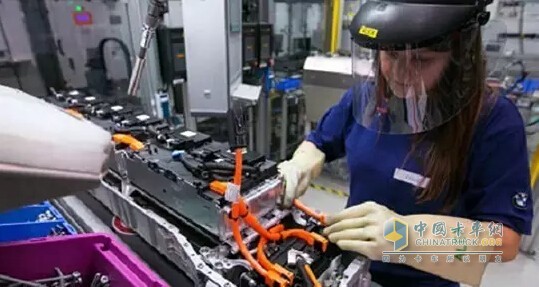 Assembly battery
It is reported that the future four types of new battery technologies are mainly lithium-sulfur (Li-S), lithium solid-state (Li-SS), next-generation fluid batteries, and liquid metal batteries. At present, these four battery technologies are already in the laboratory research or pilot production phase. In the next few years, new technologies will provide services in North America, Western Europe and the Asia Pacific region.
At present, lithium ion is still the chemical element of choice in transportation and energy storage. However, with the development of science and technology and the increase in demand, the demand for a new generation of battery technology is also rising. Moreover, as time goes on, lithium-ion batteries also have significant limitations in terms of utility, such as energy density, safety, and cost.
The study found that with the development of new technologies, lithium-sulfur batteries, solid-state lithium batteries, next-generation fluid batteries, and liquid metal batteries will continue to compete with lithium-ion batteries for the market. Of course, the market battle for new and old batteries may take some time, but in the future, new battery technology will bring a safer experience at a lower cost.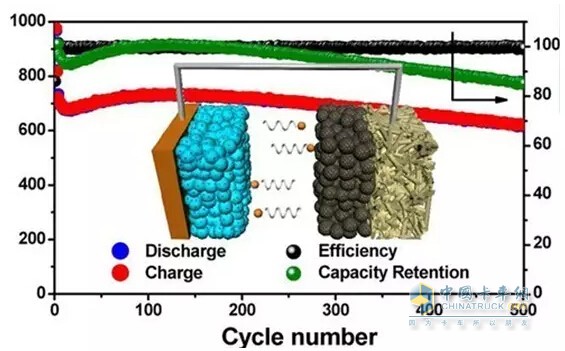 Battery charging cycles and energy efficiency
The study pointed out that the innovation of new battery technology will also start from the field of transportation and energy reserves. At that time, the demand for advanced batteries and usage will also increase. Navigant predicts that the global demand for a new generation of advanced batteries will increase from 30.2 MWh in 2019 to 6.5 GWh in 2025.
At present, many energy companies have invested a lot of human and financial resources to develop next-generation battery technology. They are 24M, Ambri, ESS Inc., Lockheed Martin, NOHMs Technology, OXIS Energy, Pathion, PolyPlus Battery Company, Sakti3, Seeo. , Sion Energy, Solid Power, and WattJoule. These companies not only obtain R&D funds through seeking partners, but often they also receive a lot of government funding and financial support.
At present, automakers are also researching next-generation battery technology to find better energy storage systems for electric vehicles that have a range of more than 200 miles. At present, BMW has also joined the ranks of Tesla, Daimler, and Nissan, trying to open up a world of energy storage.
Gravity Ore Processing Plant or Ore washing plant is a relatively environmental solution compared to Flotation Process, this solution is to separate the ore from its gangue by gravity differences. After grinding and classifying, the ore is liberated from the gangue, but their gravity is different, so the ore can be separated by adding water. From the introduction we can find that gravity ore dressing solution mainly used to mines with heavy specific gravity in water, sometimes it can be used for pre-processing to remove some impurities, such as clay, to increase the efficiency and higher concentrate grade.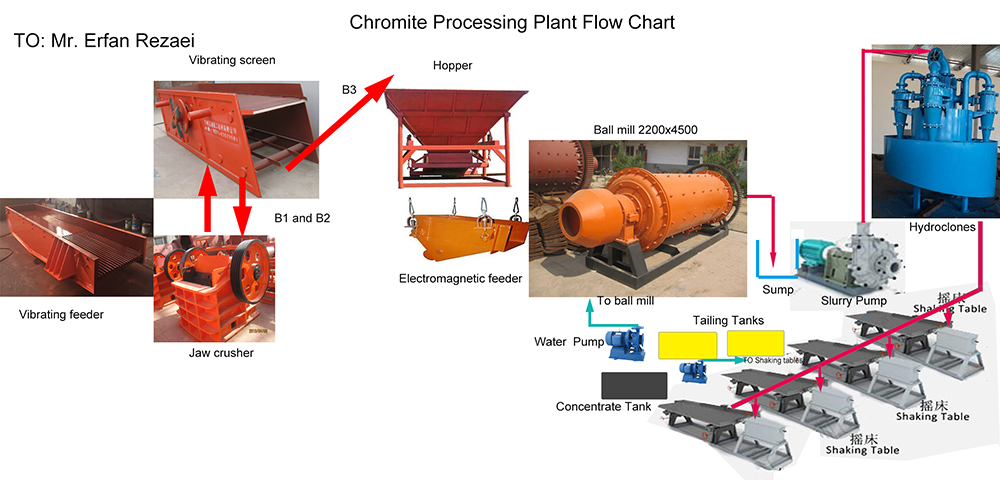 Gravity Processing Plant,Gravity Separator,Gravity Separation,Gravity Processing Machine
Henan Mingyuan Heavy Industrial Machinery Company Co., LTD. , https://www.heavyequipmentchina.com