The use of batteries for good quality old-age sightseeing vehicles is generally for several years. This is actually more economical. However, there are now some unscrupulous businessmen who are looking for opportunities in all walks of life. Some electric cars have a good battery, and they also have very poor quality. The quality of the old-age sightseeing car will certainly bring a lot of convenience, but the poor quality of the battery will not only result in poor economics, but it will also lead to more breakdowns, so that you can do it. So how to distinguish the good and bad of the old tourist car battery?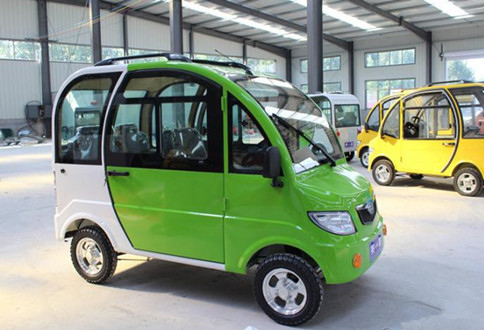 1. High-quality batteries and chargers are able to reduce the cost of the owner's expenses, including the maintenance costs and replacement costs of the elderly tourist vehicles. The battery for the elderly tourist car can be divided into two major categories. One is a lithium-ion battery and the other is a lead-acid battery. Because the manufacturers do not have the same reasons, the selling prices of the two types of batteries will also vary. When choosing to purchase, be sure to understand it before buying.

In fact, the average person is not very good to distinguish the good and bad of the old-age sightseeing car battery, because the tourist car battery price is more expensive, we will also pay more attention to the quality and practical performance. Therefore, personal advice is to choose some older brands of old sightseeing car batteries. When selecting a battery, it is necessary to have a good warranty period, high cold resistance, and long service life. Poor batteries and chargers can cause fires, so special care is required.
2 , word of mouth this kind of thing, we should all be able to understand. Well-used, good quality, good service manufacturers and products almost do not need to do too much advertising to become household names. Then, when purchasing an old sightseeing car battery, it is also necessary to choose from the reputation of the market. Look at what brands are used by the majority of manufacturers of elderly sightseeing car batteries. However, because there are more rich media now, the degree of attraction of each family's advertising marketing is also getting higher and higher. Do not be distracted by advertising fans. Ultimately, you need to look at the sales and reputation of elderly sightseeing bus batteries in the market. In addition, the practicality is how to distinguish the quality of the battery according to its degree of use.
Located In the northwest of China, Xibei Bearing Co., Ltd. orientate to equip toChinaand service to the world. During the course of development, Xibei Bearing Co., Ltd. continuously accumulates experience, pioneering and innovative, forge ahead with determination. In accordance with the international standard and customer`s special requirement, Xibei Bearing can produce more than 6000 varieties of bearing standard and non-standard with outside diameter from40mmto3500mm. Its products are widely used in rail transit, military industry, precision motor, petroleum machinery, metallurgy machinery, heavy truck, construction machinery, mining machinery, cement machinery and hydraulic engineering, etc. Its products are well sold all overChinaand export to over 50 countries and regions, such as Europe,America, Asia,Africa, etc.
Automotive Bearing
Cement Machinery Bearing,Cement Machine Bearing,Cement Mixer Bearing
Xibei Bearing Co.,Ltd. , https://www.nxzjck.com