August 25, 2016,
KLS
staff to Urumqi postal services, after-sale maintenance services for the
country, four
postal vehicle SCR system. This event is one of the series of activities for the sale of Kosher after the sale. After the first station entered the Hubei Post, Kossell once again penetrated the market and did a good job in the after-sales service of the four countries and five vehicles.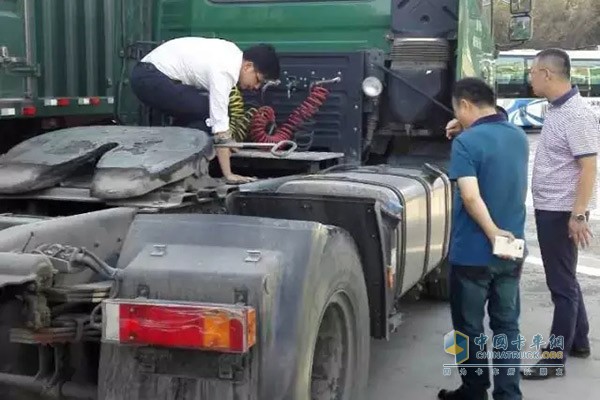 KSC staff after-sales service
In the previous after-sales activities, the SCR nozzle cleaning agent was used by Kossau staff to clean the area of ​​the SCR system that was prone to crystal scaling, and continued to receive praise from users. However, many users also reflected that in addition to SCR nozzles, urea tanks in the SCR system are also very prone to crystal scaling, and it is hoped that the company will be able to introduce relevant cleaning products.
Under the strong demand of the majority of users, Kosan has introduced a new product of urea box cleaner and used it in the Urumqi Post's Guosan car for this after-sales service, achieving significant cleaning results. The SCR nozzles, urea tanks, etc., which were originally surrounded by crystalline dirt, have been completely renovated and exposed. The postal workers have all raised their thumbs.
With the national five standard to be implemented nationwide in 2017, more and more vehicles using the SCR system will face urea crystal scaling. At present, there is no place dedicated to SCR system maintenance on the market. Once the vehicle is over-protected, the SCR system faces no maintenance and can only be replaced. The four-nation five-system solution provided by Kosalin can provide professional SCR system maintenance after-sales service to avoid the frequent replacement of the SCR system, which greatly saves user costs.
Urea box cleaning agent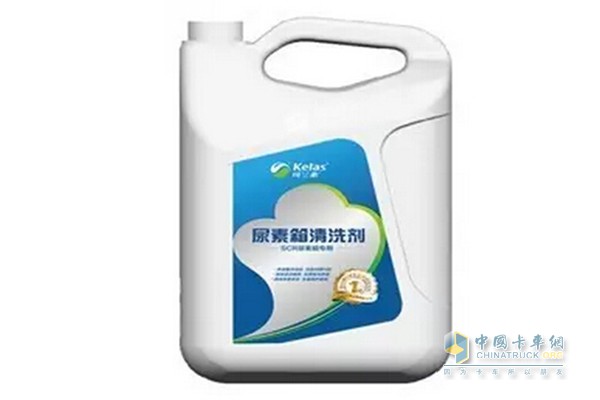 Product Specifications: 10kg
Product Highlights:
• The cleaning agent of the urea tank of kosher contains a variety of active ingredients, quickly penetrates into the interior of the crystalline scale, and is quickly cleaned.
• There is no corrosion to the urea tank and no damage to the rubber gasket by the urea tank cleaning agent.
• Effectively solves the common crystallization blockage problem of the urea tank in a short period of time, with high speed and good cleaning effect.
Kelan SCR nozzle cleaner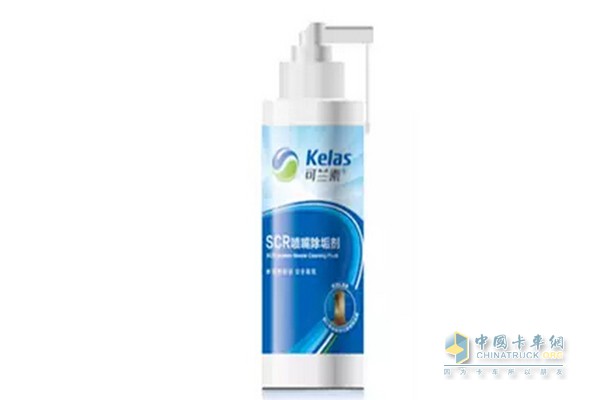 Product Specifications: 200ml
Product Highlights:
• The SCR nozzle descaler from KAIS has excellent permeability properties, quickly penetrates into the interior of hardened scale and improves cleaning efficiency.
• Effectively dissolves and removes long-term deposits of hard scale at the urea aqueous solution nozzle of the SCR system, restoring the spray effect of the nozzle.
• It does not contain phosphorus and nitrites, and has excellent anti-corrosion and anti-rust properties. It does not damage the metal parts while cleaning the nozzles.
Three Layer Roof Tile Roll Forming Machine
This Roll Forming Machine can produce three types of different roof tiles.
You can combine the version according to your needs.
Working principle:
Steel plate is made into roofing tile by machine through cold-bend forming technology.
Usage:
Roofing tiles produced by doulbe layer roll forming machine are widely used in construction, transportation and other industries. It is mainly used for roofing and wall of buildings, such as steel structures, airports, storehouses,etc.
Component:
1.Decoiler
2.Roll Forming System
3.Punching system
4.Cutting Device
5.Hydraulic Station
6.PLC control system
Working Flow:
Loading coil – decoiling – guide feeding – main roll forming – hydrarlic cutting – finished products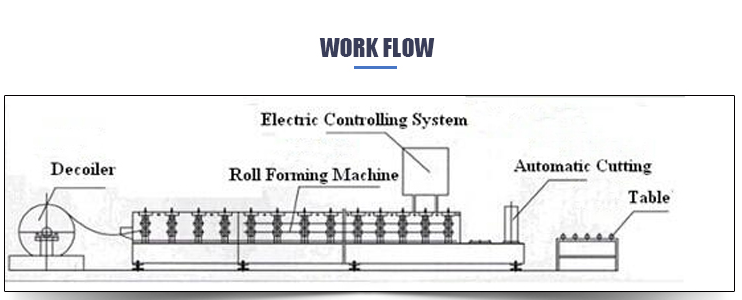 Technique parameters:
Processing material: aluzinc/galvanized steel/colored steel coil
Material thickness: 0.3-0.8mm
Main motor power: 4kw(can change as request)
Pump power: 4kw
Shaft diameter: 60mm or 75mm
Forming steps: 15steps and more
Roller material: high grade 45# steel, hard Chromium plating
Main frame:300H steel
Medium plate thickness: 16mm
Speed:8-12m/min
Material of the cutting blade:Cr12
Control system: PLC computer control
Power supply: 380V, 3 Phase, 60Hz (can change as customers request)
Different profile type series:
Corrugated Roof Roll Forming Machine
Glazed Tile Roll Forming Machine
Trapezoidal Roofing Sheet Roll Forming Machine
Joint-Hidden Roof Panel Roll Forming Machine
Our Double Layer Roll Forming Machine can greatly simplifie the production process and improve production efficiency.
Three Layer Roof Tile Roll Forming Machine
Three Layer Roof Tile Roll Forming Machine
CANGZHOU DIXIN ROLL FORMING MACHINE CO., LTD , https://www.hebeimachine.com