Transport Package:
Export Standard Wooden Case
Specification:
Meet GMP Standard
BSC200A Tablet Deduster



Specifications
C&C 200A Pill Polishing Machine 
1.High efficiency Small Pill Polishing Machine 
2.GMP stainless steel Pill Polishing Machine
Model BSC200A Tablet Deduster is suitable for the dedust of any type of tablets. The whole operation process can be monitored. Between each of the sieve discs the separation part can effectively sep-arate the tablets and powder. It is adapted to any types of tableting machines. Tableting machines.
Reference layout for deduster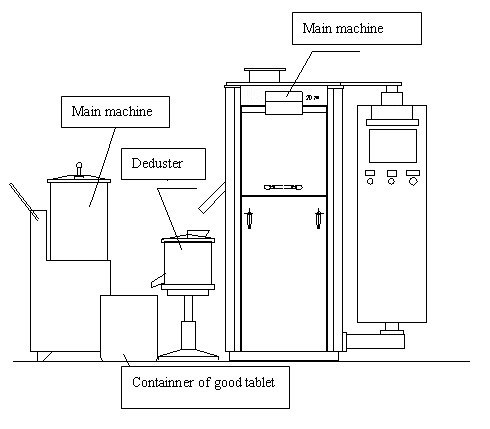 Working Principle: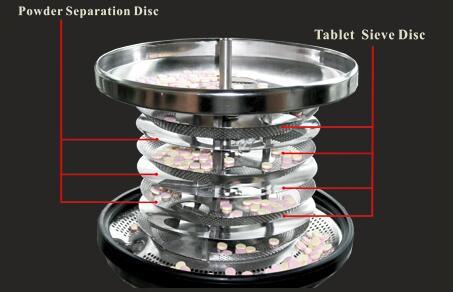 1. Tablets enter the inlet A. With the function of vibration the tablets move along the concave channel of filter disc B.
2. When tablets move down to the lower filter disc the tablets can turn upside down automatically.
3. During the process the tablets are polished. When the tablets move to the lowest disc the compressed air will blow away the dust which are sucked away by dust pipe D.
4. Finished clean tablets will be ejected from outlet E
Technical Parameter
| | |
| --- | --- |
| Model | BSC200A |
| Max Output Capacity (t/h) | 550000(Ø 5) |
| Dedusting Distance (m) | 3.0 |
| Maximum Tablet Diameter (mm) | Ø 5-Ø 25 |
| Power Supply | 1PH  220V/110V  50Hz/60Hz   0.1kw |
| Compressed Air | 0.1 m3 /min  0.05MPa |
| Vacuum | 2.7 m3 /min  -0.014MPa |
| Dimension (mm) | (Ø 315-Ø 350) x (770-950) |
| Weight (kg) | 38 |
conveyor belt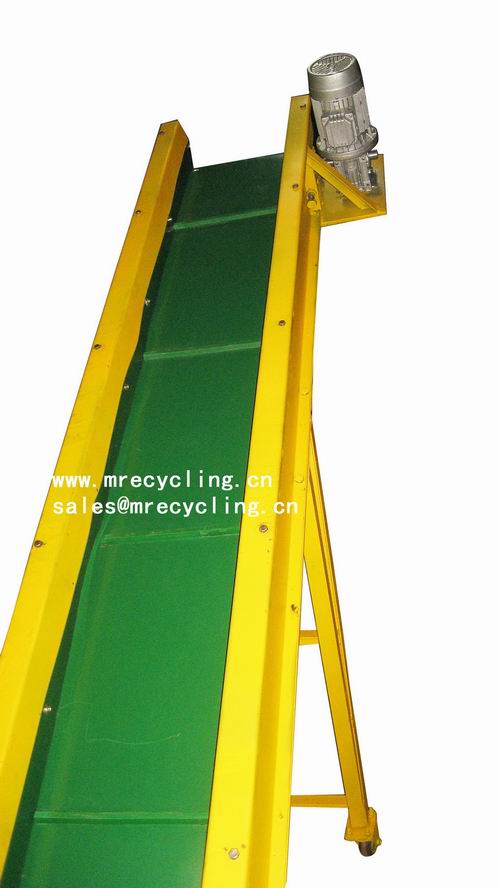 The conveyor belt feeds cables&wires into the crusher for chopping.

cables&wires automatic drop into crusher via conveyor.

Measurement:L2000*W500*H1500(mm)

Power:1.5KW,380v-50hz.
Cable Conveyor, Wire Conveyor, Conveyor for Copper Granule
TAIZHOU GUANGLONG WIRE STRIPPING MACHINE MANUFACTURING CO.,LTD , https://www.scrap-wire-stripper.com