Recently, the Ministry of Finance, the Ministry of Science and Technology, the Ministry of Industry and Information Technology, and the Development and Reform Commission jointly issued the Notice on the Financial Support Policy for the Promotion and Application of New Energy Vehicles in 2016-2020. The policy has once again raised the subsidy requirements for new energy vehicles. For the first time, a clear timetable is given for the policy of subsidizing the subsidies for new energy vehicles.
Subsidy standards are retiring year by year
In 2016, the minimum subsidy standard for pure electric passenger vehicles is 100 kilometers. If it is less than 100 kilometers, it will no longer subsidize. At the same time, 100-150 kilometers of cruising mileage will be subsidized by 25,000 yuan; 150-250 kilometers of cruising range will be subsidized by 45,000 yuan; The mileage of the mileage is 55,000 yuan. The plug-in hybrid passenger car subsidy is unified to 30,000 yuan, and the minimum cruising range is still required to be 50 kilometers.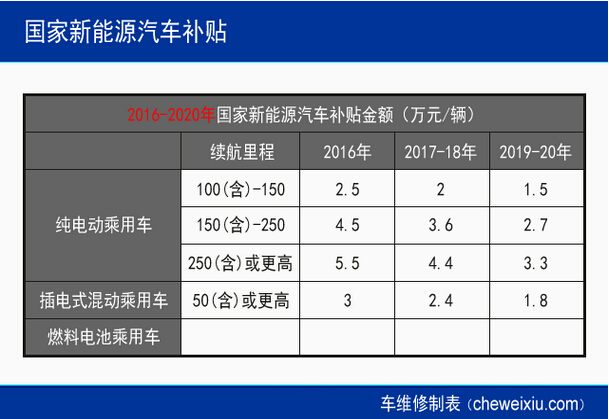 From 2017 to 2020, considering the factors of production cost, scale effect and technological progress, the subsidy standards for other vehicles except fuel cell vehicles will be appropriately degraded. Among them, the subsidy standard for 2017-2018 will be reduced by 20% from 2016, 2019- The 2020 subsidy standard will fall by 40% from 2016.
New energy vehicle product quality assurance requirements
New energy vehicle manufacturers should provide consumers with quality assurance devices such as energy storage devices, drive motors and motor controllers. Passenger vehicle manufacturers should provide no less than 8 years or 120,000 kilometers (whichever comes first). Under the same warranty period, commercial vehicle manufacturers (including passenger cars, special vehicles, trucks, etc.) should provide a warranty period of not less than 5 years or 200,000 kilometers. Automobile manufacturers and power battery manufacturers should bear the main responsibility of recycling and utilization of power batteries.
New energy automobile production enterprises should have strong R&D, production and promotion capabilities, and should provide consumers with good after-sales service guarantees to avoid consumers' worries; new energy automobile products that are included in the scope of central financial subsidies should have better technical performance. And safety and reliability. New energy automobile manufacturers should establish a new energy vehicle product quality and safety responsibility system, improve after-sales service and emergency support system, establish after-sales service outlets in new energy vehicle product sales areas, and timely solve new energy vehicle technology failures.
At the same time, for plug-in hybrid vehicles, this policy also requires fuel consumption for such vehicles: the integrated fuel consumption of plug-in hybrid passenger vehicles (excluding electrical energy consumption) and the current conventional gasoline The national standard for passenger fuel consumption is less than 60% compared to the target value.
Shift fork normally applied in the transmissions, its function is help to slide gears into or out of engagement with other gears in order to change from one gear ratio to another in a manual transmission.
QFAP supply various kinds of shift forks to all over the world, main of our customers are digger/excavators manufacturers, lawn mower manufacturers, truck transmission factories and construction machinery companies.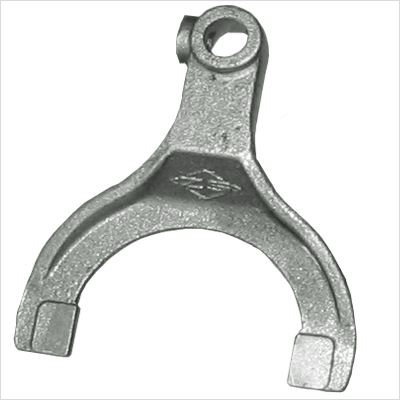 Materials: carbon steel castings, stainless steel castings, alloys steel castings, aluminum die castings, forging steel castings, etc.
Surface treatment: painting, zinc plating, passivation, nickel plating, anodizing, polishing, etc.
Heat treatment: according to customer`s requirement.
QFAP have specialized in producing high precision Agriculture Parts more than 10years, Because of the long term cooperation, we could supply our customers not only the products but also our recommendation on the designs to saving costs.
Shift Fork,Shift Fork Gear,Transmission Shift Fork,Reverse Shift Fork
SHAOXING QIFENG AUTO PARTS CO., LTD. , https://www.sxqfap.com